Services
At Russell Public, each communications program strategically integrates the precise tools necessary to ensure client success. Services include:
Public Relations
Media Relations
Social Media Strategy + Content Management
Satellite Media Tours
Media Training
Crisis Planning + Management
Public Affairs
Intelligence Gathering + Analysis
Issues Management
Legislative + Regulatory Engagement
Stakeholder Outreach + Engagement
Coalition Development
Grassroots Mobilization
Branding
Message Development
Corporate Logo + Identity Design
Corporate Brochures + Newsletters
Film + Video Production
Copywriting
Event Management
Press Conferences
Special Events
About Us
Public Relations. Public Affairs. Public Policy. Public Engagement. Public Good.
Russell Public is an award-winning strategic communications agency that works with organizations committed to making an exponential difference in the lives of others.
For organizations seeking customized, creative, and cost-effective public relations and public affairs campaigns, Russell Public is an ideal partner.
The agency's principals have crafted award-winning national communications campaigns for Fortune 500 companies, national trade associations, government agencies, medical technology and life sciences firms, and individual industry opinion leaders. Skilled in media relations, messaging, and business and consumer communications, we routinely exceed client expectations in showcasing products, services, and causes across all communications platforms.
From network news to the blogosphere, the New York Times to movie screens, Politico and The Hill to the TODAY show – our team employs the most effective channels to break through the clutter and positively impact target audiences.
Our Tucson and D.C. executives are experienced Washington insiders, having held senior congressional staff positions, worked extensively with Democratic and Republican administrations, and lobbied successfully for a wide range of interests. We have arranged Oval Office visits, congressional testimony, National Press Club briefings, commissioner meetings at the FTC and FCC, and more. Our Washington presence and expertise allows us to amplify client messages in congressional forums, White House and federal agency programs, and among the many trade, professional, and consumer groups headquartered or represented in the D.C. area. We also actively monitor and impact public policy debates to protect and promote client interests through direct interaction with congressional, administration, and agency principals and staff.
Russell Public principals are veteran C-suite counselors as well, sensitive to how client positions are perceived by the investment community, the media, and the general public. We bring insightful analysis and tireless commitment to strategic planning and crisis management, often working in sync with our clients' IR and marketing teams.
Following are some of the clients we've had the honor to represent over the years:
Cancer Treatment Centers of America
Alzheimer's Research and Prevention Foundation
Ventana Medical Systems, Inc.
Roche Diagnostics
Accelerate Diagnostics
American Osteopathic Association
LifeVantage Corporation
Z Living Television
Dr. Richard Carmona, 17th Surgeon General of the United States
Dr. Andrew Weil
Carondelet Neurological Institute
Center for Neurosciences
Canyon Ranch
University of Arizona Center for Integrative Medicine
Jim Click Automotive Team
Fox Restaurant Concepts
Special Needs Alliance
Carl's Jr.
National Traffic Safety Institute
HSRx Biopharmaceutical
Bon Voyage Travel
Quidel Corporation
NOVA Home Loans Arizona Bowl
Urgent Specialists
ADP
DNX Foods
Zee Television
California Association of Naturopathic Physicians
Institute for Natural Medicine
United Way of Tucson & Southern Arizona
Potoff Private Philanthropy
University of Arizona Steele Children's Research Center
SkinCure Oncology
Digital Pathology Association
Scholarship
A Sahuaro High School alumnus, Russell Public CEO Matt Russell established the Russell Public Scholarship in 2012 to provide educational enrichment opportunities for Sahuaro High School alumni.
A minimum of one, non-renewable $1,000 scholarship is awarded each year; the funds may be applied to any accredited college or university in the United States.
Scholarship applicants must be seniors at Sahuaro High School in Tucson, Arizona, and citizens or permanent residents of the United States.
The 2023 Scholarship Application is due on April 14. Detailed instructions are on the application.
Executive Team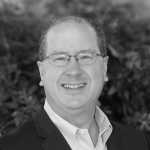 Matt Russell
Chief Executive Officer
Matt Russell is a veteran public relations and communications professional with more than 30 years of experience in media relations, federal government relations, marketing communications and non-profit administration. He has represented organizations and individuals in the health care, technology, finance, transportation, automotive, hospitality, travel and tourism, manufacturing, real estate, and retail industries. Prior to founding Russell Public, he served as Executive Director of the National Integrative Medicine Council, a grassroots advocacy organization he co-founded with Dr. Andrew Weil. His professional career includes service as a federal lobbyist in Washington, D.C., where he worked with Congress, the White House and federal agencies. In PR staff or consultant roles, he has secured publicity for his clients on such major media outlets as Larry King Live, Good Morning America, the TODAY show, USA Today, Oprah, Los Angeles Times, and Washington Post. A frequent lecturer, Matt has keynoted many national conferences and is called on regularly to serve as Master of Ceremonies for community events. He has served as board member for the Institute for Natural Medicine, Health Choice Political Action Committee, Big Brothers Big Sisters of Tucson, KUAT Communications Group, American Lung Association of Arizona/New Mexico, Catalina Foothills School District Foundation, DM-50, Fund for Civility, Respect and Understanding, and the Public Relations Society of America, Southern Arizona Chapter. In 2001, he was appointed to the Pima County Commission on Trial Court Appointments by Arizona Governor Jane Hull, and was re-appointed to the post in 2010 by Governor Jan Brewer. Matt graduated from the University of Arizona with a B.A. in Political Science. He currently resides in Tucson with his wife, Nancy, and two children. Before beginning his career in public relations, Matt was an award-winning percussionist. He has performed in Carnegie Hall and across Europe.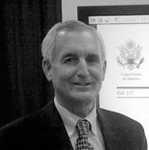 Bill Sklar
Senior Strategist & Washington Office Director
A lawyer admitted to the bars of Massachusetts and Washington, D.C., Bill Sklar began his PR career at the Association of Trial Lawyers of America (now the American Association for Justice), later moving to Capitol Hill where he served as Legislative Director for a Connecticut congressman. He began counseling corporate and association clients in 1979, first as Vice President for Consumer Affairs at a Washington PR firm, then in a practice he co-founded. He subsequently managed the D.C. office of a Sacramento-based lobbying and PR firm. Bill joined Burson-Marsteller, then the world's largest PR/public affairs firm, in 1988. As a Senior Vice President, he conceived, marketed and managed many large and complex campaigns, in areas as varied as international trade, aviation policy and safety belt promotion. In 1992, he began providing services as an independent consultant, later moving to Tucson where he joined Russell Public. In 2012, Bill returned to Washington, providing Russell Public clients with full-time representation in the legislative and regulatory arenas. Creative communications and problem solving are Bill's specialties. He ran a five-day, five-city cross-country media tour for the U.S. and Mexican Secretaries of Commerce, escorted multiple clients to the Oval Office, managed Presidential speeches at client events, coordinated client involvement in Congressional briefings and hearings, orchestrated nationwide grassroots campaigns and worked with the national media at virtually every level. Bill is a graduate of Lehigh University and the University of Connecticut School of Law, where he served on the Law Review Board of Editors. In his 18-year Arizona sojourn, Bill was active in cactus preservation activities; assisted at-risk, institutionalized children as a certified pet therapist (with his dog Cayenne); and volunteered with a raptor-rescue organization.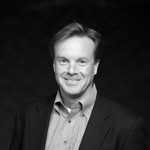 Jason Miko
Director of Account Service
Jason Miko is responsible for the day-to-day oversight of client communications. He brings more than two decades of international communications management to the agency, including leadership positions in public relations, public affairs, economic development and government relations. Prior to joining Russell Public, Jason spent seven years working in the nation's capital in professional party politics and with Ruder Finn, an independent public relations firm where he represented clients in the Balkans and in the travel and tourism industry. He also worked in Macedonia for seven years – five of those with Mercy Corps, an Oregon-based humanitarian and developmental organization, as communications officer and country director. In Washington, Jason worked at Barbour, Griffith and Rogers and Quinn Gillespie and Associates, representing the Government of Macedonia as well as other clients in Macedonia, Bulgaria and Ukraine on economic development, communications and other matters. Jason serves as Honorary Consul of the Republic of Macedonia to Arizona and is a member of the Consular Corps of Arizona. Jason has traveled to 50 countries, lived a quarter of his life overseas and produced a documentary film on Macedonia, "A Name is a Name". A native Arizonan, Jason graduated from the University of Arizona with a B.S. in Business Administration. He enjoys music, travel, history, hiking, weight lifting, jogging, swimming, reading, fine wine, craft beer and general geo-political discussions.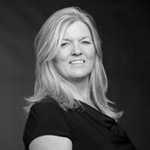 Shelly McGriff
Finance Manager
Shelly McGriff oversees the Russell Public accounting department. She brings more than 30 years of accounting, bookkeeping, human resources and office management experience to the agency, having served at a range of firms in Arizona, Oregon and Washington. Prior to joining Russell Public, she served as office manager at Lamb Excavation in Sahuarita, Arizona. An avid auto racing enthusiast, Shelly served on the board of directors for the Pacific Racing Association in Roseburg, Oregon, and was elected President of the PRA in 1989. She currently manages a family racing business, and is her daughter's biggest cheerleader, who is currently training for the NASCAR circuit.
CULTURE
Our corporate culture enables us to thrive and our clients to succeed.
We honor individual values, customs, personalities, and life experiences among staff and clients alike, and seek ways to have them meaningfully shape our work.
We honor flexibility in a casual atmosphere without sacrificing professionalism, to provide the best environment for creativity to be nurtured.
We honor a team approach to solving problems, overcoming challenges, and thinking creatively about our clients' next success.
We honor excellence, leadership, and initiative, and celebrate them regularly.
We honor innovation in thought and intelligence in dialogue.
We honor the peace of a desert sunrise, the freedom of a stroll on the beach, and the reward of a job well done.
We honor the principle of service, and gladly contribute our time, talent, and resources to support and enrich our community.
Results
Jim Click
Jim Click Automotive Team (Arizona and California)
Kathryn Schmitt
Director of Communications and Government Relations, Central Arizona Project
Contact Us
[wpforms id="104" title="false" description="false"]